If you offer online ordering, then you can bet your customers are also leaving online reviews. The reputation of your restaurant is something that you need to take seriously. People will do online research to find out more about your restaurant and can easily be swayed by the reviews they find. These reviews have the power to influence potential customers who are considering ordering food from your restaurant.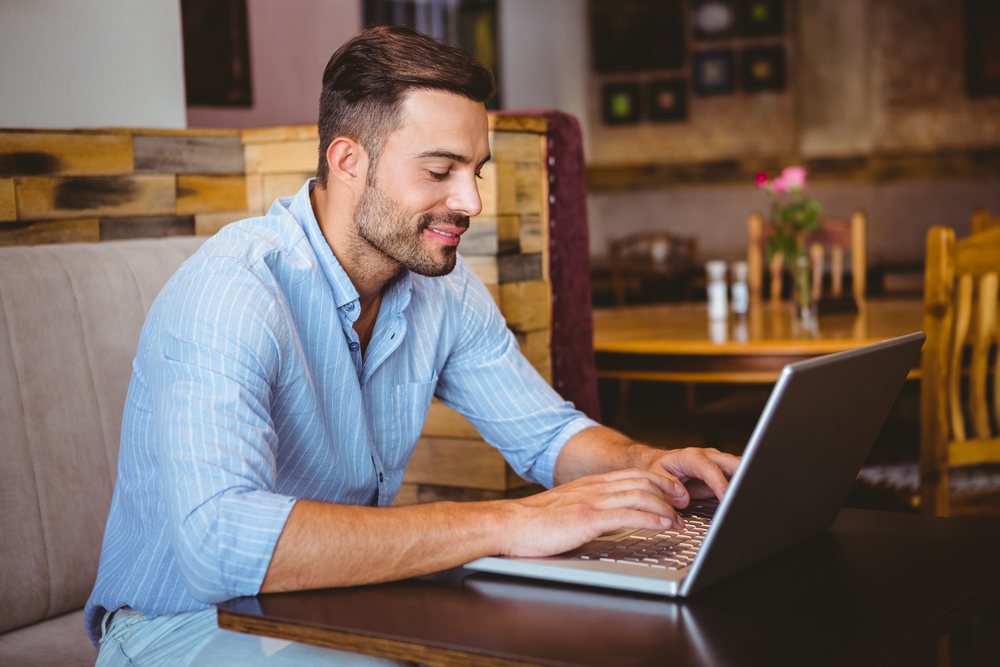 According to a study by Invespro , 90 percent of consumers read online reviews before visiting a business, and 72 percent indicate that positive reviews make them trust a business more. These powerful statistics show how important online reviews are in helping people make purchasing decisions. So, it is vital that you pay attention to all the reviews your restaurant receives .
It is important to manage both positive and negative reviews effectively. Most of the time, reviews will be from extremely satisfied or dissatisfied customers. Negative reviews can be quite damaging as soon as they are read by other consumers, so you need to stay on top of the reviews about your restaurant and address them as soon as possible.
Here are some simple guidelines for handling reviews of your restaurant:
Track your reviews
To manage your online reviews effectively, you must track them efficiently. You or someone on your staff needs to be dedicated to monitoring the reviews and addressing issues that need follow-up. This is a great method of getting feedback from your customers so you can improve your business and sales.
Seek out websites that only post verified reviews
People are more likely to share negative experiences and emotions can cloud judgment. Since people can post reviews that do not require verification, it is easy for the truth to be embellished without recourse. Thankfully, people are becoming more skilled at recognizing when a review is false, but it is still an imperfect science. A great way to protect your business from false reviews is by joining a site that only posts verified reviews.
Ask your customers for reviews
A great way to encourage and gain positive reviews is by reaching out to your customer base and asking for reviews. Doing so will show people that you consider their opinions to be valuable. A good approach is asking customers to contact you if they are not satisfied so you can remedy the situation and then asking for an honest review. By seeking out reviewers, you will get more positive reviews to counteract any negative ones that are online. You will also have the opportunity to fix any issues before someone can vent by writing a negative review.
Do not get defensive of negative reviews
When you need to respond to a negative review, it is imperative to not take it personally and get defensive. You need to remain professional and not respond in a hostile manner. Getting angry and defensive can easily alienate potential customers who are looking for a new place to try. Instead of reacting negatively, offer an apology and a remedy to fix the situation.
Respond to every review that you receive and do it quickly
Respond to every review you receive in a timely manner, especially the negative ones. It is natural to want to ignore the negative reviews, but you need to respond to them so you can make amends. Consider it an opportunity to get unhappy customers to change their minds about your restaurant and give it another chance. You also need to respond to the positive reviews to show you care about your customers and their opinions.
Showing that you are appreciative of both positive and negative reviews will improve the image of your company and humanizes your brand.
Do not post fake reviews
It is unethical to post fake reviews that promote your own restaurant or denigrate your completion. This standard applies to you, your staff, your friends, your family and anyone else who is not a genuine customer.
If you have an online ordering system, it is fair to assume that your customers will leave online reviews . It is imperative that you handle and respond to these reviews in a timely and professional manner. If you do so effectively, your restaurant will be successful.